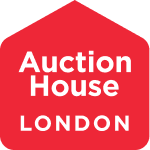 How the fall in house prices brings opportunities for investors
15 August 2023
Opportunities look likely to arise for investors in buy-to-let properties, as the average UK house price experiences another small drop during June, while a significant annual decrease is also encouraging.
The most recent drop in the average house price was small, totalling around £300, compared to May. However, it was the third monthly decrease in a row, and leaves the average price of a property in the UK at £285,932 according to the Halifax. House prices may also be lower when buying property via Auction House London, with multiple properties among the early August auction lots having significantly lower guide prices.
Even better news is the annual decrease of 2.6%, which works out at about £7,500 for a typical property in the UK. Investors are especially encouraged by this annual drop as it is the biggest year-on-year decrease for twelve years.
Those numbers also come from Halifax who say that despite the fall in the average house price, there has not been a lot of recent movement in house prices in general. The financial services provider also points out the record-breaking high house prices of this time last year and their impact on current house prices. Indeed, while there are properties available via Auction House London that are likely to sell for less than the current average house price, the same can be said for last summer when past auctions also provided opportunities for investors to find great deals on buy-to-let properties.
Last summer saw annual growth peak at 12.5% during June, a record which was helped by the temporary Stamp Duty cut. The record highs made price decreases inevitable, which is what appears to be playing out now.
Halifax Cautious Despite Annual House Price Decrease
The Director of Halifax Mortgages, Kim Kinnaird, explained that 'to some extent' the annual decrease of 2.6% is masking the fluctuations that the UK housing market has experienced over the past year.
Kinnaird said: "Average house prices are actually up by 1.5% or £4,000 so far this year, with most of that growth coming in the first quarter, following the sharp fall in prices we saw at the end of last year in the aftermath of the mini budget."
The latest figures do suggest a degree of stability in the face of economic uncertainty, added Kinnaird. She also explained that the volume of mortgage applications had held up well during the month of June, and especially so from first-time buyers. However, Kinnaird also confirmed that the housing market is still sensitive to volatility in borrowing costs.
Persistent Inflation Increasing Funding Costs
The Halifax Director also discussed concerns about the persistent inflation leading to a significant increase in the cost of funding. Kinnaird continued: "Coupled with base rate rising by another 0.5%, this contributed to a big jump in typical mortgage rates over the last month.
"The resulting squeeze on affordability will inevitably act as a brake on demand, as buyers consider what they can realistically afford to offer. While there's always a lag effect when rates go up, many existing mortgage holders with variable deals or rolling off fixed rates will likely face an increase in the next year."
The Chief Economist at the Nationwide building society, Robert Gardner, also highlighted the issue of so many mortgage payers on fixed rates having to refinance each quarter in the years ahead. Gardner predicted that the number of refinancers will reach around 400,000.
"This equates to around 20% of the fixed rate mortgage stock refinancing by the end of 2023 and [approximately] 40% by the end of 2024," said Gardner.
'Downward Pressure' on House Prices
Halifax's Director Kinnaird also speculated on how long the average house price decrease trend will last, saying: "How deep or persistent the downturn in house prices will be remains hard to predict. Consumer price inflation is likely to come down in the near term as energy and food prices look set to reverse their steep rises, but core inflation is clearly proving stickier than originally expected.
"With markets now forecasting a peak in Bank Rate of over 6%, the likelihood is that mortgage rates will remain higher for longer, and the squeeze on household finances will continue to put downward pressure on house prices over the coming year."
More Good News for Buy-to-Let Investors
The continued 'downward pressure' on house prices is obviously good news for investors in buy-to-let properties, with lots of interesting opportunities available to bid for via Auction House London. Other housing market experts also predict further falling house prices due to a likely drop in mortgage applications caused by the high interest rates.
The Guardian's Economics Editor, Larry Elliot, confirmed as much in his opinion piece published in July, saying: "If interest rates stay anywhere close to their current levels, there will be a sharp drop in mortgage applications and prices will fall."
Elliot also drew used his article to draw attention to Andrew Wishart's comments, with the property analyst at Capital Economics having said that if mortgage rates were to be sustained at their current level for a few more years, then average UK house prices would likely decrease by 25%. However, Wishart does actually believe this scenario to be unlikely, with the Bank of England likely to use lower inflation to eventually start cutting rates, probably from around summertime next year.
Even so, Wishart still believes that average UK house prices will drop considerably, even by as much as 12% from peak to trough. So it looks like both optimists and pessimists are agreed that the UK housing market is ripening to produce significant property buying opportunities for sufficiently funded buy-to-let investors.
It also seems that there will be no shortage of tenants in the UK either, with net migration also at a record high having reached 606,000 in 2022.
If you want to invest in buy-to-let property, then it is easier than ever with Auction House London's remote auctions. The process is simple for both buyers and sellers, so call Auction House London today on 020 7625 9007 or email info@auctionhouselondon.co.uk for more information.
Sign-up for our newsletter
Get the latest lot details along with new blog posts, straight to your inbox