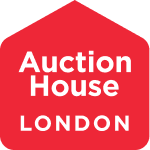 Benefits of Auction
Benefits of Auction
There are many reasons why buying and selling property via auction is preferable to private treaty. The main benefits are highlighted below. Feel free to contact us on 020 7625 9007 if you would like to speak to a member of the auction team to answer any questions you may have.
Seller
No fixed asking price – through competitive bidding your property could achieve a higher price than expected. And your reserve price protects you from selling it too cheaply.
Extensive marketing – we promote your property all over the UK and beyond via our auction catalogue, online marketing (including listings on the main property portals) and regional newspaper advertising.
Immediate sale – the buyer is committed to purchase the moment the hammer falls. A 10% deposit is put down and completion is traditionally 28 days later (vendor can amend this date if they so wish).
No gazundering – the buyer cannot reduce their offer after the sale has been agreed as is common place when selling via private treaty. Once the hammer falls the sale is legally binding at the final bid price.
Buyer
No fixed asking price – if you are the highest bidder, you could win the property at a lower price than you may possibly be prepared to bid up to.
No gazumping – once the hammer falls, the vendor has sold it to you – they cannot continue marketing the property and see if they get a better offer in the meantime.
Click here for the Case Study for a recent case study which highlights the advantages of selling by auction.
Sign-up for our newsletter
Get the latest lot details along with new blog posts, straight to your inbox