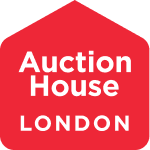 Buy to let will be a safe haven for investors, says analyst
20 May 2021
When lockdown is over, the buy to sector will be an attractive safe haven. These are the thoughts of Doug Shepherd, director of the property website Home, which publishes a snapshot of the property market each month centred on an analysis of homes listed on the property portals.
Shepherd bases his assessment of the buy to let sector moving forward on low borrowing rates and general investor uncertainty. Furthermore, newly available rental property throughout Britain, which was in short supply prior to the outbreak of the coronavirus pandemic, has now tumbled 23% year on year, according to Home's latest property index.
"Given that lending rates remain low and look set to go even lower, thanks to the wider economic malaise and market panic, British bricks and mortar will continue to be ha highly attractive safe haven for investors once the lockdown has ceased," says Shepherd.
Shepherd continues that despite a series of government reformations of the buy to let industry, including the phasing out of tax relief on mortgage interest, which led to some doubt the attractiveness of the sector, BTL is poised to look increasingly tempting to landlords, which may have been considering exiting the market prior to the COVID-19 crisis.
In his latest market report, Doug Shepherd said:
"Shortages of rental property still affect the whole country and the scarcity is worst in London where rents were already skyrocketing before the pandemic took hold.
"Moreover, the possibility of a reasonable return on investment might entice more investors to return to the private rental sector and thereby redress the pitiful shortfall in available homes to rent," Shepherd added.
If you're a landlord wanting to increase your portfolio or are thinking about becoming a landlord for the first time, check out the lots listed for our next property auction.
Sign-up for our newsletter
Get the latest lot details along with new blog posts, straight to your inbox