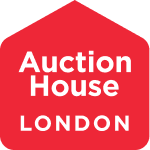 Five things that devalue your home, but you might not be aware of
7 June 2022
Spring and summer are popular times to put property up for sale and move before the autumn and winter. If you're thinking about putting your home on the market during one of the best times of year for selling, and at time when property prices are at an all-time high, you don't want to jeopardise the sale or get less than what it might be worth by attempting to sell it with easily rectifiable issues.
Get the best possible price for your property by avoiding the following five things that can devalue a home, but you may not be aware of.
Artificial grass
Low maintenance features in a home can add value to a property through their obvious convenience, but when it comes to artificial grass, buyers tend to want the real thing. There is no substitute for real grass for both environmental and aesthetic reasons.
Unprofessional DIY
Before putting a home on the market, it can be tempting to whizz round the property doing some impromptu and often messy DIY. Homebuyers can see through DIY jobs that are not carried out professionally, so unless they are necessary avoid them, or, better still, call in the experts. It might seem like an unnecessary expense when you are selling a property but getting the pros to give a home a quick makeover can be a good investment, as it is likely to ensure you get the maximum amount for your home and sell it more quickly.
Japanese knotweed
If there is a definite no-no when selling a home, it is having dangerous garden features on display like Japanese knotweed.
Capable of growing up to 10cm a day, Japanese knotweed can cause serious damage to the structural integrity of a property. Consequently, it is important to take the necessary steps to have the plant removed before selling a home and have a property surveyor check for structural damage.
Poorly maintained walls and fences
Boundary walls and fences are among the first things potential buyers notice when viewing a property. If they look shabby, poorly maintained or out of place, it gives the impression that a property is not well looked after.
A little bit of effort in trimming hedges, painting fences, and repairing walls can go a long way in selling a home quickly and for the maximum price.
A tacky kitchen
One of the rooms that tend to be examined most closely by viewers, is the kitchen. Tacky, tasteless kitchens won't put your home in the most favourable of lights for potential buyers. While replacing an existing kitchen with a new one might be off the cards for many homeowners, moves can be made to improve the overall look before a home is put on the market, to avoid it looking tacky or shabby.
Repairing cupboards, replacing worktops, and improving the lighting in a kitchen can go a long way in enhancing the overall look of this important living space when putting a property on the market.
With the value of property in the UK at an all-time high, and with spring in full bloom, now could be a great time to put your home up for sale in auction. Get in touch with the Auction House London team to request a free property valuation.
Sign-up for our newsletter
Get the latest lot details along with new blog posts, straight to your inbox