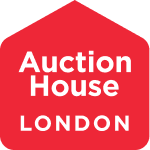 Guide to selling your property at auction
There are a number of advantages to selling your property through auction. You will hear Auctions described as transparent, certain and timely. All of which are true. Speed and certainty are what auctions can offer.
Is my property suitable for Auction?
The truth is most properties are suitable for Auction, this includes properties in need of modernisation, that can attract property developers, where a higher price can be achieved at Auction compared to private treaty.
What is a reserve price?
A reserve price is the minimum price you are willing to accept when the property is sold at Auction.
How is my property marketed prior to the Auction?
Just like private treaty, the property will be marketed using property details and photos on our website and through our digital auction catalogue. Your property will also be visible on Rightmove and Zoopla.
During the marketing period we will keep in contact with you and inform you of serious buyers and enquiries. At the same time your solicitor will be instructed to prepare a legal pack containing special conditions of sale, title documents, leases, searches and planning documentation.
How much does it cost to sell my property at Auction?
Once the property has been appraised we will agree with you our terms and conditions of appointment, including entry fees and commission. We charge a fee to cover inspection of the property and marketing. The level of commission will be dependent on the value of the property.
What do I need to supply in terms of documentation?
As part of the Anti-Money Laundering regulations we require a proof of identity – further information can be found here AML Regulations and also on the Government Website
What happens on Auction Day?
On the day of the Auction when the hammer falls there is a binding contract and as the seller, you are legally bound to complete the purchase. In the unlikely event that the property does not sell, we will contact interested parties and under-bidders and we will invite the best bids.
How do I bid once I am registered?
To keep you safe during the pandemic you can bid remotely, we offer three bidding services:
Telephone bidding – A member of staff will attempt to contact the bidder by telephone prior to the lot concerned being offered for sale. If contact is made, then the bidder may compete in the bidding through the auctioneer's staff. If it is impossible to obtain telephone contact, or the link breaks down, the auctioneer is authorised to continue to bid on behalf of the telephone bidder up to the maximum bid stated on the form.
Proxy Bidding – A member of the Auction House London team will bid in the room for you on auction day.
Internet bidding – Once the form is submitted and payment has been made you will receive a unique PIN number and you will need to supply your email address in order to bid. In the event that the internet connection is lost, the auctioneer is authorised to continue to bid on behalf of the internet bidder up to the maximum bid stated on the form.
If you would like to talk to us about how we can get your property into our next auction. We will be happy to carry out a FREE, no obligation appraisal of your property.
We are thrilled to collaborate with a trusted team of solicitors at Creative Legals (https://creativelegals.co.uk) who specialise in assisting sellers looking to bring their properties to auction. As our partner solicitors, the team at Creative Legals understand the unique and dynamic nature of the auction property market, offering a comprehensive range of services tailored to your needs. Whether you are a homeowner, an investor, or a developer, their dedicated team is committed to providing expert guidance throughout the auction process.
Creative Legals offers professional legal advice on every aspect of your property transaction, from the initial valuation to the fall of the gavel.
Our partner solicitors are dedicated to protecting your interests and ensuring a successful sale at auction. You are just one click away from their expertise and commitment to exceptional service; they are the ideal choice for anyone considering auctioning their property
Sign-up for our newsletter
Get the latest lot details along with the new blog posts, straight to your inbox