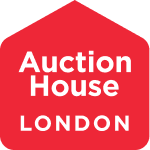 Halifax data shows house prices rise for 11 consecutive month
20 June 2022
The average cost of a home in Britain increased by 1.0% in May, setting a new record for average property prices of £289,099.
The new data released by lender Halifax shows this is the 11 month in a row that there has been a rise in house prices. Despite the increasing cost of living, house price growth remains in double digits, Halifax confirms.
The data looked at regional fluctuations within house price growth. It found that Northern Ireland has witnessed the strongest growth, where prices have risen by 15.2%, taking he average cost of a property to £185,386.
England's South West is also home to robust growth, with an annual increase rate of 14.5%. In the South West region the cost of a home now averages £305,173. Wales has also seen sustained growth, where the cost of a property now averages £216,120.
Commenting on the continued growth in the housing market during the past 11 months, Russell Galley, Managing Director, Halifax, said: "The average cost of buying a home in the UK is up 1%, or £2,857, on last month, and has now risen for eleven consecutive months. Annual growth also remains in double-digits, at 10.5%, although this is the slowest rate of growth seen since the start of the year.
"The average cost to buy a home in the UK is now £289,099, hitting yet another record high. Despite the very real cost of living pressures some people are experiencing, the imbalance between supply and demand for properties remains the primary reason driving the continued climb in house prices.
"For house hunters, the extent of the impact of property price inflation continues to be linked to the type of home they are looking to buy. Compared to May last year, you'd need around £10,000 more to buy a flat, but an additional £50,000 for a detached home. This clearly creates a knock-on effect for those looking to make their first home move, as the rungs on the housing ladder have become increasingly wider," Galley added.
With the value of property on the rise in the UK and hitting a record high for the 11th consecutive month, now could be a great time to put your home on the market. Get in touch with the Auction House London team to request a free property valuation.
Sign-up for our newsletter
Get the latest lot details along with new blog posts, straight to your inbox