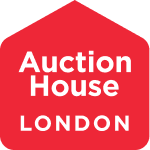 House prices hit record high for fourth consecutive month
7 June 2022
The average asking price for property in the UK has reached yet another record high, for the fourth month in a row.
Figures released by Rightmove reveal the average price tag for a home in May is £367,501 a £7k-plus increased from April, when asking prices average £360,101.
The past two years have seen the cost of property increasingly rise across Britain. Average asking prices are now £55,551 more than they were in the two years before the Covid-19 pandemic.
The continual increase in the cost of property is being pinned on high demand and low supply. In the year to date, the number of sales agreed in up by 12% compared to 2019, despite limited choice.
Commenting on what Rightmove refer to as the most frenzied market activity in 20 years, Tim Barrister, director of property science at Rightmove said: "What the data is showing us right now is that those who have the ability to do so are prioritising their home and moving, and the imbalance between supply and demand is supporting rising price.
"Though demand is softening from the heady levels we saw this time last year, the number of buyers inquiring is still significantly higher than during the last 'normal' market of 2019, while the number of homes for them to choose from remains more constrained.
"We anticipate that the effects of the increased cost of living and rising interest rates will filter through to the market later in the year, and a combination of more supply of homes and people weighing up what they can afford will help to moderate the market," Barrister continued.
As Property Reporter notes, new stock is most urgently needed in the mid-sector market of two and three-bedroom, semi-detached homes. This type of property is seeing the most competition from buyers.
With the value of property on the rise in the UK and hitting a record high for the fourth consecutive month, now could be a great time to put your home on the market. Get in touch with the Auction House London team to request a free property valuation.
Sign-up for our newsletter
Get the latest lot details along with new blog posts, straight to your inbox