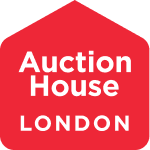 House prices increased by 8.5% in 2020
January 23, 2021
House prices in the UK jumped by a staggering 8.5% in 2020. This is according to the first official figures covering the whole of 2020 issued by the Office of National Statistics (ONS).
The data shows that despite the disruption caused by the Covid-19 pandemic last year, average house prices reached a record high of £252,000, following a 1.2% rise in December. The sharp increase in the price of property across the UK means the average home was £20,000 higher at the end of 2020 than it was at the beginning of the pandemic-fraught year.
The boost in house prices come after a robust second half to the year following a slump earlier in 2020 when the market was closed temporarily due to lockdown restrictions.
ONS figures show the most substantial growth in 2020 was in Wales, where house prices increased by 10.7%. In England, the figure was 8.5%, in Scotland 8.4%, and in Northern Ireland, 5.3%.
The fastest growing region in England was the North West, which witnessed a climb of more than 11%. This was followed by the East Midlands, the South West and Yorkshire and Humber, which all saw house price increase by more than 10% in 2020.
The type of property that saw the highest increases was detached, semi-detached and terraced houses.
The reason for such a surge in growth last year is being pinned on the stamp duty holiday, which was announced by Chancellor Rishi Sunak in March 2020.
Calls are being made for the stamp duty holiday to be extended for an additional six months after March 31, 2021, when it is due to finish.
If you're looking to purchase property in the current climate where house prices are rising and the stamp duty holiday still applies, you might be interested in buying a dream home at auction.
Check out the lots we've got listed for our next property auction.
Sign-up for our newsletter
Get the latest lot details along with new blog posts, straight to your inbox