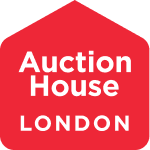 How can landlords be more productive in 2021?
December 11, 2020
The Covid-19 pandemic has created a great deal of uncertainty in many industries. With insecurity over jobs and people looking for different ways to make an income, the prospect of being a landlord and having an additional source of income is more attractive then ever.
With interest rates on buy to let mortgages remaining low, the current climate is perfect for purchasing a first buy to let property or increasing rental portfolios.
If you are thinking about entering the buy to let market for the first time in 2021 or are wanting to extend your portfolio of rental homes, check out the following ways how landlords can be more productive in 2021.
Equip properties with keyless smart locks
Responding to calls related to lost keys is one of the most common callouts landlords have to deal with. Installing rental properties with smart locks that don't require keys can be a great investment to eliminate lost time, stress and hassle.
Be uber responsive
The most productive and efficient of landlords are highly responsive. They listen to their tenants' queries and requirements and rather than putting such enquiries to the back of their mind, they respond to them in a timely manner. Timely communication makes the whole tenancy practice more seamless and efficient and helps maintain a professional relationship between tenants and landlords.
Streamline inspections
Property inspections are a necessary but time-consuming component of being a landlord, particularly for landlords with more than one property. Neglecting property inspections can often lead to more problems in the long-term, such as more damage, repairs, and maintenance.
Using tools to streamline inspections can be a good way to stay on top of this arduous but important part of letting out property. Apps are available to guide landlords through inspections and then presents detailed reports of the findings.
If you are thinking about jumping on the buy to let ladder in 2021, you may want to purchase a property to put on the rental market at auction. Get in touch with Auction House London to discuss the process of buying property at auction and to register your interest for our next property auction.
Sign-up for our newsletter
Get the latest lot details along with new blog posts, straight to your inbox