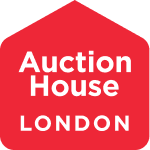 How to maximise holiday let investments in 2022
October 16, 2021
The pandemic and its subsequent travel restrictions led to something of a 'staycation' boom, with people swapping holidays abroad for holidays at home.
Accommodating for the surge in demand for holiday lets across the UK, thousands of second homeowners are jumping on the holiday let bandwagon, swapping longer tenancies for holiday rentals.
In fact, research shows that since the start of the pandemic, more than 11,000 owners of second homes in England have turned to renting out their property on a holiday let basis.
Transforming second properties into holiday lets can also be beneficial for tax purposes. In the spring of 2020, holiday lets were entitled to grants worth £552m as a means of supporting hospitality, leisure, accommodation, personal care, and non-essential retail sectors.
If you're thinking about starting your own holiday let business in 2022, check out the following ways on how to maximise what's proving to be a thoroughly lucrative investment strategy.
Location, location, location
Even more so than traditional long-tenancy investments, the location is tantamount to the success of a holiday let venture. Invest in areas where people want to go on holiday, which have access to things like the beach, historical sites, stunning countryside and quality pubs and restaurants.
Make it pet friendly
Another reason for the popularity of staycations is due to fact taking beloved pets on the family holiday is attainable. Making a holiday let pet friendly will put your property in a wider market that includes those looking for accommodation that accepts pets.
Stand out features
When looking for a property for holiday let purposes, keep an eye out of property that has unique features. Things like traditional beams, an aga, woodburning stoves and other interesting and quirky features, will add to the character of a holiday let helping it stand out from competitors.
Buy at auction!
Purchasing an investment property like holiday lets can be a great way to secure a good deal. Take your time to browse through the lots listed in our upcoming auction to find the right holiday let investment for the right price.
Sign-up for our newsletter
Get the latest lot details along with new blog posts, straight to your inbox