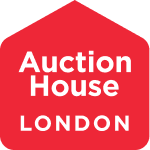 Most UK cities continue to witness a property boom
February 25, 2021
Most major cities in Britain are continuing to experience a property selling boom. This was the finding of newly released data, which showed that in 11 of the UK's largest cities, the number of properties being advertised had risen by between 1% and 67% year on year.
The data – compiled by letting specialists Apropos – compared the number of properties being advertised for sale in January 2020 with those in January 2021. The research uncovered that Edinburgh had the highest growth in properties coming onto the market, with 67% more properties being available than the same time in the previous year.
London saw a significant increase in properties for sale, 40% up compared to January 2020. Manchester witnessed a 20% rise in homes being marketed, followed by Brighton at 19%, Birmingham at 17%, Coventry 15% and Belfast and Bristol, which witnessed a 13% increase.
2020 saw the property market reach record-breaking figures of prospective buyers and transaction levels. In October last year the number of sales hit the highest recorded number for that month since 2006. Industry experts described the property market boom as being "hugely beneficial" for the sector.
Forecasts are being made that the boom will continue well into 2021.
If you are looking to buy or sell property in 2021, you may want to consider using an auction to carry out property transactions. Both buying and selling at auction comes with a number of benefits over going through more traditional methods.
If you are looking to purchase property for your own home or as an investment, you might find what you're looking for via Auction House London. We have property up for sale across the whole of the UK, not just London.
Take a look at the lots we've got listed in our forthcoming auction.
Sign-up for our newsletter
Get the latest lot details along with new blog posts, straight to your inbox