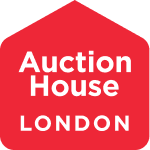 Property prices rise 11% despite squeeze to cost of living
5 August 2022
The price of property across the UK continues to climb steeply, in spite of the cost-of-living squeeze.
According to the building society Nationwide, house prices have risen by 11% in the last 12 months. Figures from July were marginally ahead of the annual rise of 10.7%, putting the average price for a home in the UK at £271,209.
Robert Gardner, chief economist at Nationwide said: "The housing market has retained a surprising degree of momentum."
Nationwide's chief economist pins the continued increase in property prices on several factors, including rising unemployment.
"Demand continues to be supported by strong labour market conditions, where the unemployment rate remains near 50-year lows and with the number of job vacancies close to record highs.
"At the same time, the limited stock of homes on the market has helped keep upward pressure on house prices."
Though Gardner added that there were "tentative signs of a slowdown in activity."
"We continue to expect the market to slow as pressure on household budgets intensifies in the coming quarters, with inflation set to reach double digits towards the end of the year."
The building society also noted how mortgage completions for first-time buyers remain around 5% higher than pre-pandemic levels. This is in spite of rising affordability pressure spawned by the cost-of-living squeeze.
Borrowers have been keen to secure fixed rate mortgage deals ahead of the Bank of England rate rises, which increased to 1.25% in June and is expected to rise by another 0.5% imminently.
As Mark Harris, chief executive of mortgage broker SPF Private Clients, says: ""Minds are focused on getting deals done before the cost of borrowing inevitably rises further still."
With the value of property in the UK at an all-time high, now could be a great time to put your home up for sale in auction. Get in touch with the Auction House London team to request a free property valuation.
Sign-up for our newsletter
Get the latest lot details along with new blog posts, straight to your inbox