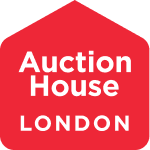 Rent rises for fifth consecutive quarter
25 January 2022
The average cost of rent in the UK increased during Q4 of 2021, rising for a fifth consecutive quarter.
Data from the Deposit Protection Service (DPS) shows that average rents in Britain reached £834 a month in the last three months of 2021. This represented an increase of £16 a month – 1.96% – on the previous quarter, and a rise of £43 – 5.30% – on the third quarter of 2020.
The rising cost of rent is being pinned on persistent pressure on the supply of rental properties.
According to the DPS's Rent Index, the cost of rent in the South West, which is typically less than the national average, increased to the same cost as the average price across the country. In this traditionally cheaper region for rent, prices increased by £19 – 2.33% – during Q4 2021. The South West has also witnessed the largest regional increase of rental costs over the past 12 months, rising by £54 – a 6.62% increase.
The research also unpicked the type of property that has been attracting the most significant rental increases. It found that detached properties have been increasing the most. Since Q3 2021, detached property in Britain has risen to an average £1,143 a month, representing a rise of £26 – 2.33%.
The DPS also confirms that London, the South West and Yorkshire saw the largest rises in Q4 2021 rents and that these regions collectively contributed to an annul UK average rent increase of just over 4% for 2021.
Matt Trevett, managing director at DPS, commented on the current rental climate: "During Q4 2021 rents increased in the vast majority of UK regions and across all property types, with demand for detached properties driving the greatest increase in rental value for these properties.
"Our figures also show that renters were less likely to move during the past 12 months, suggesting lower availability of stock and therefore perhaps more limited options for moving. We're also seeing definitive signs of recovery in London, particularly the return of the popularity of flats in some areas, suggesting that some tenants are coming back to the capital," Trevett added.
With the cost of rent increasing up and down the country, now could be a good time to invest in property to let out. Take a look at the lots listed for our forthcoming auction where you may find the property you're looking for.
Written by ahl
25 January 2022
Sign-up for our newsletter
Get the latest lot details along with new blog posts, straight to your inbox