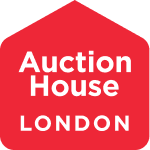 Sell Today
Can't wait to sell at Auction? Sell it now!
We believe that Auction is the best means to sell your property and achieve the highest price. We do recognise, however, that not everyone can wait for an auction date.
We will get you a cash offer on your property if you are not in a position to wait for auction, though please do also look at our online auction service which provides a flexible alternative to traditional auction.
If you would like a free 'cash offer' offer on your property or more information on this service please ring us now on 0207 625 9007, or complete the valuation form at the bottom of this page.
The process works as follows:
Valuation
We will ask you to provide information on the property so that we can conduct a full valuation. This will be take into consideration comparable sales. The valuation form is available at the bottom of this page.
Offer
We will then forward the report to our underwriters who will give you a cash offer within 24hrs on the basis of an immediate exchange of contracts.
Completion
Should the offer be acceptable then completion dates can be set to accommodate your needs. Completion can then take places in as little as 7 days.
Benefits of this service include:
cash offer
legal fees paid
flexible completion date to suit you, you can receive the funds within seven days
If you would like us to provide you with an offer to buy your property, please complete the valuation form below