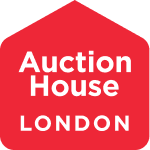 The rise of buy-to-let companies
25 January 2022
2021 saw a record-number of buy-to-let companies set up. Data from Companies House shows that last year 47,000 new BTL companies were formed in the UK.
The figures represent a rise of almost 50% in the number people setting up companies for their letting activities compared to 2017.
2017 was the year that legislation changes meant that landlords could no longer claim mortgage interest as an expense.
The appeal of setting up a buy-to-let company is owed to the fact that company landlords are taxed on profit while individual landlords are taxed on turnover. As such, it is more profitable for investors – especially those in higher tax paying brackets – to move their BTL portfolio into a company.
Data also shows that BTL companies currently account for some 583,000 mortgaged properties, equating to almost 30% of all existing BTL mortgages across the UK. This figure represents a 26% rise during the last 12 months.
The majority of the BTL companies set up in 2021 were in London and the South East, with these regions of the country accounting for 45% of all new buy-to-let businesses.
The process of incorporation is relatively quick and cheap and typically involves setting up and limited company and adding a buy-to-let investment to it.
Turning BTL activity into a company is particularly beneficial to higher rate taxpayers or those with multiple buy-to-let properties.
If you are thinking about investing in BTL this year or expanding an existing portfolio, purchasing a property at auction can be a great way to find the investment you are looking for at the right price.
Check out the properties we have listed for our forthcoming property auction.
Written by ahl
25 January 2022
Sign-up for our newsletter
Get the latest lot details along with new blog posts, straight to your inbox