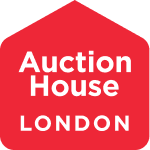 UK Property Market Update
13 July 2023
The Current State of the UK Housing Market: A Look at Falling House Prices and
Mortgage Approvals
Exploring the Impact of Changing Market Conditions on Buyers and Borrowers – Why Auctions Offer a
Promising Alternative
Introduction
The UK housing market has experienced significant shifts recently, with notable declines in
mortgage approvals and house prices. As we move further into 2023, the effects of these
changes continue to shape the landscape for buyers and borrowers alike. This article will
delve into the latest data, providing insights into the housing market's current state and its
implications. Additionally, we will explore why auctions can be a great way to sell and buy
properties in the current market conditions.
Declining Mortgage Approvals
In April, mortgage approvals fell to 48,690, marking less than half their peak in November
2020. This downward trend has persisted, reflecting the challenging conditions potential
homebuyers face. Today, the number of mortgage approvals continues to decline, indicating a
more cautious approach from lenders and a potentially shrinking pool of eligible borrowers.
Dampened Property Transactions
According to HMRC, property transactions saw a 32% year-on-year drop in April 2023 compared
to the same month in 2022. The reduced level of activity in the market can be attributed to
various factors, such as economic uncertainties, increased borrowing costs, and buyer
hesitancy. These factors have created a more cautious environment, making buyers increasingly
reluctant to complete property transactions (https://theintermediary.co.uk/2023/05/ukresidential-
property-transactions-drop-32-year-on-year-in-april-2023-hmrc-figures-show/).
Pressure on House Prices
The declining demand and changing market dynamics have put downward pressure on house
prices, and Nationwide (https://www.nationwidehousepriceindex.co.uk/reports/house-pricesrecord-seventh-consecutive-monthly-decline-in-march) reported a substantial annual fall of
3.4% in May 2023, representing the most significant drop since 2009. Forecasts from Capital
Economics suggest that house prices could decrease by 8% by mid-2024. Similarly, credit
company Moody's predicts a 10% drop over the next two years, citing persistently high
inflation and recent spikes in lending rates as crucial contributing factors.
Changing Buyer Expectations
With the market shifting in favour of buyers, there has been a growing desire to negotiate
lower prices. In April, the estate agent trade body https://www.propertymark.co.uk revealed
that 74% of property transactions were completed below the original asking price. Buyers are
keen to reflect the challenging market conditions in the final purchase price, seeking to
mitigate potential future risks and account for the changing economic landscape.
Why Auctions Offer a Promising Alternative
Amidst the current market challenges, property auctions provide a compelling solution for
sellers and buyers. Here's why auctions are a great way to sell and buy properties in the
current market conditions:
1. Competitive Bidding: Auctions create a competitive environment where multiple bidders
compete to secure a property. This competitive bidding often leads to properties selling at or
above market value, benefiting sellers.
2. Speedy Transactions: Auctions offer a streamlined process, allowing properties to be sold
quickly and efficiently. This can be advantageous for sellers who need to sell their properties
promptly or buyers looking to secure a property without prolonged negotiations.
3. Transparent and Fair: Auctions provide transparency as all participants have equal access
to the property information. This transparency ensures fairness in the bidding process and
helps buyers make informed decisions.
4. Opportunity for Bargains: In a buyer's market, auctions can present options to purchase
properties at potentially lower prices. With motivated sellers and fewer traditional buyers,
buyers may find value in acquiring properties through auctions.
5. Adaptability to Market Conditions: Auctions can adjust to market conditions swiftly. As the
housing market evolves, auction properties can reflect the most up-to-date pricing trends,
providing buyers and sellers with accurate market value assessments.
Conclusion
While the UK housing market experiences declining mortgage approvals and falling house
prices, auctions offer an alternative avenue for buyers and sellers. With competitive bidding,
streamlined transactions, transparency, potential bargains, and adaptability to market
conditions, auctions present a promising option in the current challenging market landscape.
Whether you're a buyer or seller, exploring the benefits of auctions can help you confidently
navigate the changing dynamics of the housing market. Read the latest from Estate Agent
Today here.
Sign-up for our newsletter
Get the latest lot details along with new blog posts, straight to your inbox