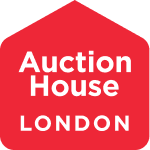 Guide to Selling Online
Guide to selling online
Selling a property by auction is easier than many people think. It is a free service to sellers, with no commission to pay and the prices achieved are usually higher than expected too. Just follow our easy 10 step guide…
1. Free, no obligations valuation
It all starts with an email enquiry or a phone call to Auction House London. We will ask you about your property, your situation and your requirements.
An experienced valuation expert from Auction House London will value your property and then advise you on the best method of sale, by conditional or unconditional online auction.
We will give you guide price and reserve price recommendations, talk you through the process and help you decide on the appropriate way forward.
2. Guide price and reserve guide
Our auction team will recommend a guide price which you will need to approve before marketing begins. It is important to set the guide at a realistic price which is attractive to buyers. This will generate competitive bidding in the online auction and ensure that the best price is achieved.
We will also agree a reserve price with you for your property. This is the level below which we will not be authorised to sell your property. It is important that the reserve price is set at a realistically achievable level. The guide price and reserve price should not differ by more than 10%
3. Agree online auction method – conditional or unconditional
We offer sellers two online services, sale by conditional auction or sale by unconditional auction. We will advise you on the best way to sell your property online.
Unconditional online auctions work on the same basis as traditional auctions, with exchange on the property at the end of a successful online auction and completion 28 days later. With a conditional auction, the buyer pays a reservation deposit which gives them the right to buy the property. After a conditional auction the buyer then has 28 days to exchange contracts and a further 28 days to complete. This gives the buyer time to arrange a survey, mortgage or other finance before exchange.
4. Instruction to sell
We will confirm our online terms and conditions with you, you should contact your solicitor to arrange for a legal pack to be prepared as quickly as possible. The elements of a legal pack include a copy of the Register of Title, the Land Registry and Local Searches, Property Information Form, Leases, Tenancy agreements and Planning Permission Documentation. The legal pack will be posted online for prospective buyers to download together with the property details, photographs and floorplans.
We will submit the property details we have prepared for your approval. Once agreed we will commence our extensive marketing campaign.
5. Effective marketing campaign
We will conduct a targeted, personalised advertising campaign for your property, both online and in local and national press. We have social media campaigns running on Facebook, LinkedIn and Instagram targeting buyers based on age, location, interests and recent browsing history. We will advertise your property on our website and on property portals such as rightmove and zoopla.
6. Viewings and open days
We organise special Open Days at all properties that require access and will have an experienced, well briefed member of the Auction House London team present at all viewings to provide guidance and ascertain interest from the many viewers. Open Days are well advertised, highly effective and much valued by prospective auction buyers.
7. Prior to auction
Buyers register their interest in the property and get authorisation to bid prior to the auction. We will advise you how many people are watching your property and how many people have registered to bid. We will also update you on the interest from our online and social media campaigns, our telephone and email enquiries and also the level of interest from the viewing and open days.
8. Online auction bidding process
The auction usually runs for seven days until the finishing time, but this can be flexible depending on your requirements. The system will extend the time by 60 seconds after a bid to allow for final bidding until the highest bid stands uncontested.
We have developed our online auctions to be intuitive and easy to follow. You also have the reassurance that the bidders on your property are using a platform that is safe and secure, operated by the UK's number one property auctioneer.
There is no possibility of gazumping or re-negotiation with auctions and the whole transaction is transparent for both buyers and sellers.
9. Exchange and completion
We will notify your solicitor and supply them with a notification of sale so they can handle the process of exchange and completion. You will need to:
Provide vacant possession on completion, unless the property has been sold tenanted.
Make arrangements for key release and cancel your service supplies, insurance etc.
10. Into the future
Whether you need help with other disposals, valuation advice on other properties or want to use the sale proceeds to purchase another property, please call us – our team is here to help you.
If you have been pleased with our service and the result of your sale, then please recommend us to others and help us promote the advantages of the 'Sale by auction' alternative.
Sign-up for our newsletter
Get the latest lot details along with new blog posts, straight to your inbox