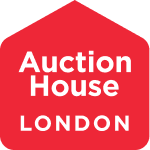 UK house prices reached new record in June
15 July 2022
House prices in the UK hit a new record in June. Data from the lender Halifax shows that the average house price in June increased by 1.8% to £294,845, marking the steepest monthly rise since 2007.
The rise in the cost of UK homes comes despite predictions that the current cost of living crisis would thwart demand.
According to Halifax, the housing market has, so far, been largely protected from the rising cost of living. The lender says the lack of supply of affordable property for sale has attributed to the rise in prices. This is coupled with a growing demand for larger, detached homes.
Halifax says the market is insulated from the current rise in living costs because it is predominantly people on lower incomes who are feeling the pinch, who are "typically less active in buying and selling houses."
Russell Galley, managing director of Halifax, says: "In contrast, higher earners are likely to be able to use extra funds saved during the pandemic."
The lender also informs how house prices increased by 13% in the year to June, marking the highest rate rise since late 2004.
Northern Ireland witnessed the biggest rise in house process, rising by 15.2% in the year to June to an average £187,833. Wales has also seen steep growth of 14.3%, taking the average cost of a home to £219,281.
Scotland has also been home to sharp growth in house prices, which have risen by 9.9% in the last year to an average £201,549. This is, according to Halifax, the first time average prices for property in Scotland has exceeded £200,000.
The lender says it expects price growth to start to slow as growing pressure on household budgets from inflation starts to impact affordability.
With the value of property in the UK at an all-time high, now could be a great time to put your home up for sale in auction. Get in touch with the Auction House London team to request a free property valuation.
Sign-up for our newsletter
Get the latest lot details along with new blog posts, straight to your inbox